News & Events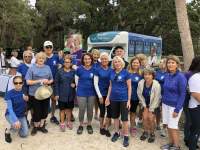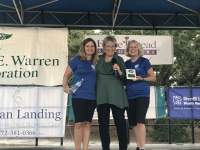 November 2018
15th Annual Walk to Remember
Exceeded Team Goal by over $3,000.00!
We raised over $8,000.00 for the Alzheimer's & Parkinson's Association of Indian River County.
First Place Winner - Fundraising Team in the Corporate Category
Thank you to all who supported the cause and to those who walked. Special thanks to Denise for her amazing fundraising again this year!
__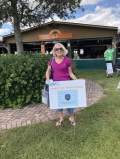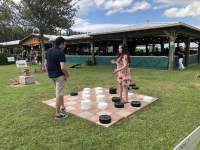 October 2018
Family Fall Festival Sponsor
The Indian River Community Services Alliance 2018 Family Fall Festival's charitable gift giving fundraiser was held on Saturday, October 27th to benefit T.E.C. Kids - Gifford Community Culture and Resource Center and Dasie Bridgewater Hope Center. A wonderful day was had by all at the Summer Crush Winery. It was such a pleasure to be a sponsor again!
___

November 2017
14th Annual Walk to Remember - Huge Success
Alzheimer's & Parkinsons Association of IRC Annual Walk to Remember at Riverside Park, Vero Beach. Money raised topped expectations! This is a wonderful non-profit that serves many of my clients and friends.
___

November 2017
Veterans Benefits- Are You Eligible?
Join us as we discuss 2017 benefits and eligibility facts and figures. Tuesday, Nov. 7th. Pelican Landing, Sebastian FL.
___

October 2017
Family Fall Festival Sponsor
The Indian River Community Services Alliance 2017 Family Fall Festival's charitable gift giving fundraiser was held on Saturday, October 21, 2017. A wonderful day was had by all at the Summer Crush Winery. This year the organization made a donation to Community Services Association. As always, it is our pleasure to be a sponsor.
___

June 2017
Presentation to a Wonderful Group of Ladies
On June 20th Carolyn presented "Legal Documents to Protect Your Future Physical and Financial Wellbeing" at the June's Women Wine and Wellness event held and sponsored by Regency Park, Vero Beach. A group of more than 20 were in attendance as Carolyn's informative program educated women on why many legal documents need to be in place and updated on a regular basis. For further dates and times of this and many educational programs being offered please call our office today!
_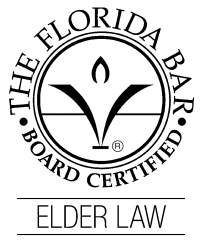 June 2017
Carolyn Butler Norton Becomes a Board Certified Specialist in Elder Law
Vero Beach, FL – June 1, 2017 – Carolyn Butler Norton, of the Vero Beach Florida Law office of Carolyn Butler Norton Esq., has become board certified in Elder Law by the Florida Bar. Certification is the highest level of recognition by The Florida Bar and displays an attorney's competency and experience in their area of law.
Certification in elder law – one of the fastest growing fields in the legal profession – will provide a measure of assurance to the public that the attorney has an in-depth working knowledge of the legal issues that impact the elderly. Certified Elder Law Attorneys (CELA) have proven themselves as experts on legal issues affecting seniors and are experienced with public and private services and resources available for seniors and seniors with disabilities.
To become board certified in elder law, Ms. Norton was required to have demonstrated substantial involvement in the practice of elder law. Additionally, Ms. Norton had to receive the recommendation of her peers, as well as successfully complete a written exam that demonstrates superior competency in the field of elder law. Norton joins an elite group of less than 100 Florida attorneys that are certified in elder law and only 7 percent of all attorneys in Florida, in all practice areas combined, are board certified.
Carolyn Butler Norton, has practiced law for more than 35 years and elder law for over 9 years focusing her practice on long-term care planning, asset protection, healthcare and financial choices, and end of life decisions Her practice also includes other specialties, including guardianship, VA pension program assistance, special needs trusts and probate and administration.
Ms. Butler Norton is a passionate advocate for the senior and disabled population. She believes that the practice of Elder Law should be comprehensive, focusing on a Life Care Plan.
Ms. Norton is a graduate of the Rosemont College and Seton Hall University School of Law and has been a resident of Vero Beach for 12 years. She is also a member of the National Academy of Elder Law Attorneys, as well as a member of the Academy of Florida Elder Law Attorneys.
___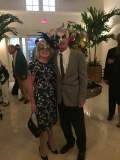 February 2017
Supporting We Care and having a great time celebrating their success
We Care Foundation of Indian River's 3rd annual Mardi Gras Celebration was held on February 27th at the Oak Harbor Club in Vero Beach.
___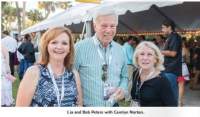 June 2017
Attending the Vero Beach Wine and Film Festival while supporting a good cause.
In addition to providing an audience for independent wine and filmmakers, the Festival is a forum for raising mental health awareness. The Festival program of films that portray "a life worth living" is inspired by our Festival Beneficiary, Suncoast Mental Health Center. A fun weekend while supporting a great organization.
___

November 2016
2nd Place in Corporate Fundraising!
Alzheimer's Parkinsons Association 13th Annual Walk to Remember. Thanks to my incredible team!
___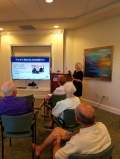 November 2016
Veterans Aid and Attendance Presentation
Are you eligible for Veterans Aid and Attendance Benefits? Carolyn regularly presents to groups on the eligibility requirements and how to pursue benefit income. Pictured: Presentation held at Pelican Landing, Sebastian.
___

October 2016
Sponsorship CSA Family Fall Festival
The First Annual Family Fall Festival is an event to raise funds to benefit TCCH Pediatric Dental Program and the Veterans Council of Indian River.
___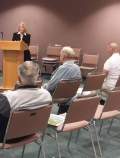 March 2016
Financial Exploitation - Protecting Elders From Abuse.
Our March lecture series addresses the causes and cautions of elder abuse, how it can be addressed and prevented. Presentations are held at Vero Beach and Sebastian Libraries.
___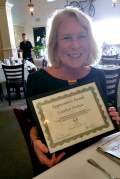 January 2016
Council of Community Services Recognition
Receiving an Appreciation Award presented for years of dedication as Treasurer and active Board of Directors member for the Council of Community Services.
_

November 2015
Team Carolyn Butler Norton Walks to Remember
The 12th Annual Alzheimer's and Parkinson's Walk to Remember was great fun walking with a great group. Thanks for your support!
___

November 2015
Educating the Community about Aide and Attendance Benefits for Veterans.
Answering questions, providing valuable information on eligibility requirements to receive this valuable benefit. For additinal information on providing this program at your organization. Please call our office.
___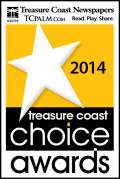 January 2015
Winner! TCPPalm Reader's Choice Award
Thank you to all of our clients and friends who voted!
We are thrilled to announce that Carolyn Butler Norton is the WINNER of the 2014 TCPalms Readers' Choice Award as the Best Elder Law practice in the Treasure Coast.
_

November 2014
Walk to Remember 11th Annual
Join us to support Programs and Services in Indian River County.
___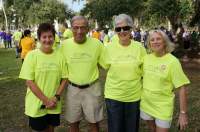 November 2013
Raising Money, Walking to Remember
Carolyn and friends joined the Business People We Trust, Vero Beach team for the 2013 Walk to Remember supporting the Alzheimer's and Parkinson's programs for Indian River.
___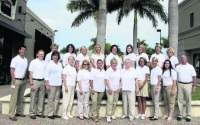 October 2013
Getting Ready for the 2013 Walk to Remember
The Committee for the 10th Annual Walk got together at Bone Fish with team captains for the grand kick off party. It's going to be a great event this year!
___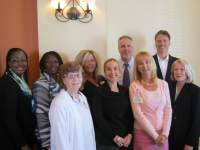 January 2013
Proud to be an Executive Board Member, as Treasure, of the Council of Community Services.
The mission of the Council of Community Services is to provide an opportunity for organizations and individuals to share information and educate members about services that are available in the county. Information related to health, safety, welfare and community services and programs is shared with members to help them pass along valuable information to our community residents.
___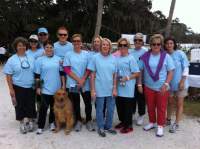 November 2012
Carolyn and her team support Alzheimer's Parkinson's 9th Annual Walk to Remember
The Alzheimer & Parkinson Association of Indian River County, located in Vero Beach, is a County based program that provides support services and education programs to caregivers and the community and a safe nurturing day program to clients with Alzheimer's, Dementia and Parkinson's